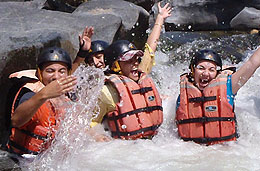 Your Dream Vacation... Make It Real!
Our canyoning adventures are a journey unlike any other. Get in touch with a special natural world and see beauty such as you have only dreamed of.
Plunge down water polished chutes and abseil down waterfalls. Jump off cliffs! Climb, swim and float through an amazing world of water- sculpted rock, deep clear pools and spectacular waterfalls.