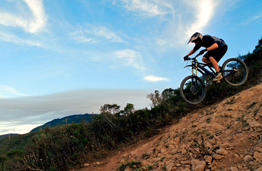 Biking Adventures in Mexico
Take advantage of our experience out here! Explore with us by mountain bike, and enjoy the breathtaking scenery and the rush of a lifetime.
Oaxaca Expediciones Biking Trips are more than an Adventure Experience; you'll make new friends, enjoy delicious gourmet foods, and explore spectacular landscapes.