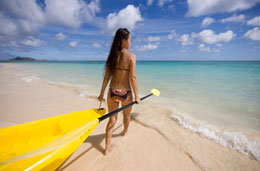 No rush, no noise just you and nature at its best.
You can expect personalized service, quality and value with Oaxaca Expediciones Kayak Adventures. We offer guided trips that are tailored to those who want active, safe nature-based adventure.
Paddling is a great way to be active and see some of the most interesting sights of Oaxaca Coast.