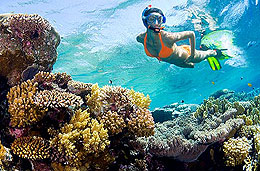 Enjoy snorkeling in Huatulco and see the most beautiful ocean life.
Want to experience the world's underwater beauty in the safest way possible? Welcome to the world of Oaxaca Expediciones. Our professional and friendly guides will show you the Oaxaca underwater world, up-close and personal.
Discover the beautiful coral reef at the bests beaches of Huatulco Bays.